Hey ;)
Here's a short presentation
just for you!
Meet D'team
-
A nerd, an artist & a realist
D'efekt was founded by three creative minds, Vahagn, Tatevik & Nané, who have combined more than 30 years of experience in product design, software development, creative direction & content creation.
With a background in visual arts and a passion for innovation Nané is the company's Chef Executive Officer. Vahag's audiovisual expertise & futuristic vision makes him the Chief Innovation Officer and Tatevik with her experience as a software engineer & the ability to bring the unattainable to life is the Chief Technology Officer of D'efekt.
Together, their skills give rise to some amazing ideas and make the company what it is.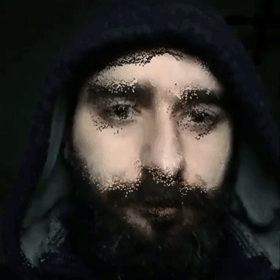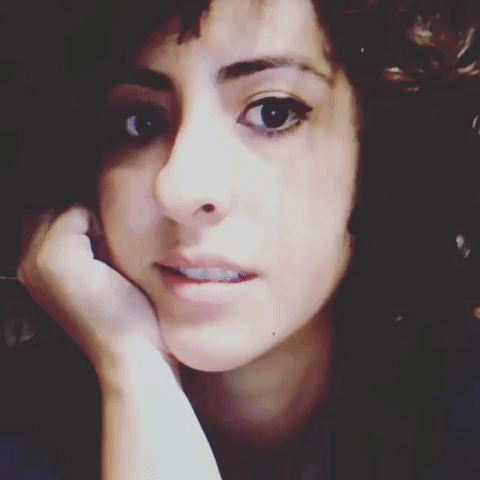 We want to Make
-
Artistic creation FUN & EASY EXPERIENCE for everyone
by combining art & technology.
Easy tools

Real-time feedback

quick result
D'efekt is
AN INNOVATIVE TOOL TO CREATE BADASS ART THAT GETS YOU NOTICED.
-
It allows you to create unique videos and photos with reactive motion effects,
express yourself in new compelling ways and get noticed!
Our goal is to build a creative brand aligned with user needs;
their first choice for content creation, inspiration and collaboration.
D'App
Fun and easy tool for quality content creation
Motion & sound reacting unique effects
Simple interface
D'platform
More complete set of tools for
Content creators, marketers and professionals.
No coding required.
Apple loves us ;)
-
Featured
on the app store
App of the Day
in more than 30 countries worldwide
Apps we love & Artify your videos
in multiple countries
0$ spent on marketing
-
250,000 USERS
50,000
monthly active user
11%
paying customers
TOP LOCATIONS
-
CHINA
United States
Japan
Germany
RUSSIA
Average Rating
out of 7,830 ratingS
-
4.6 ★★★★★
AMAZEBALLS ★★★★★
by TatianaRodriguesLins – Dec 2, 2018
New Zealand
This is one of the greatest APPS I came across in a long time 🙏🏾💜
Exactly what I ever wanted ★★★★★
by Floweeeerrs – Jul 27, 2018
United States
This app is incredible it has so many great video editing features and works so smoothly! Have yet to have any problems with the way it works. Very great work I love it, if I could give more stars I would!!
Coolest app I ever used! ★★★★★
by 牙啊文 – Jun 22, 2018
China
After I used this app and posted it on my Instagram, I grow like 500 followers, got 1000 comments for my stories. This is amazing.
Magnificent work, Creative Minds! ★★★★★
by Ice4ng3l – Jun 17, 2018
Germany
This App offers great, innovative effects to play with and to combine! Thank you for your work, I can see the creative genius behind it ((:
Amazing! ★★★★★
by Batman2287 – Jun 17, 2018
United States
I must say that this app has some of the coolest effects I have seen for video! I love playing with the effects all the time and find it hard not to open it at least once a day. I REALLY love the newest effect FLAME! It has such a great result in the videos. Great job on this app! Keep it up, I look forward to future effects!!!!!
Brilliant. ★★★★★
by ARothmanMusic – Jun 2, 2018
United States
This app does amazing things. It's intuitive, powerful, and packed with "wow factor." I can't believe they're giving it away.
Incredible! ★★★★★
by mister566 – May 16, 2018
United States
This has to be one of the coolest apps that I've ever used. It's smooth and powerful. Takes your images to a wonderful illogical place. it's addictive.
Incredible ★★★★★
by Tastyfood – May 3, 2018
United States
Leagues beyond every other effects app I've tried. Allows me to make stuff I actually want to show people. One request to the dev(s) is to allow for importing of photos. Right now the import button only goes to my videos, even when I'm in the photo mode. Still an amazing app though
Check out Some videos
-
#madewithdefekt
Check out @dfkt.co for more
Search for #dfkt & #madewithdefekt on instagram
The app is Monetized through
-
In-app purchases
Multiple effects $0,99 - $2,49

Watermark removal $3,99

Dj mode (coming soon) $99,99
Average revenue per paid user
$5,40
SOON
-
SUBSCRIPTION
39,99 yearly / $3,49 monthly
access to all paid effects & features

Early access to new effects

unlimited recording time

High-res export
Growth
Social media Influencers
Creative Brands
Artists - tastemakers
D'efekt creation by influencers

Promotion across social channels

Content marketing

On-boarding influencers

Collaboration with brands & artists
Customer Acquisition
via followers of Influencers/Artists
Strong, standalone community
of D'efekt users
our goal
-
100K+
ACTIVE USERS
By the end of 2019
Timeline
Q1 2018
Design a low level high performant graphical engine
test, test, test :D
Build instagram following
MVP Launch (April 7)

Q2-Q3 2018
Add New effects
Add in-app purchases
Localization (2 new languages)
Build loyal users community & gather feedback

Q4 2018
Audio reactivity
Add new effects
Onboard ambassadors
Localization (2 new languages)
Build loyal users community & gather feedback

Q1-Q2 2019
AR based features & effects
Basic video editing
Add text & interactive objects
Add dj mode
Grow the team (development & marketing)
Localization (5 new languages)
Collaboration with artists & influencers
Content based marketing

Q3-Q4 2019
Evolve D'efekt
Switch to subscription model
Add photo import & manipulation
Rollout of Social and collaborative features
Continue content based marketing

Q1-Q2 2020
D'efekt 2.0
Movement based music generation
Development of Android version
Provide a tool for users to create custom effects
Continue content based marketing

EVERYONE can
be an artist.
-
With love D'efekt Team
Contact us: nane@dfkt.co
Copyright © 2018 by D'efekt
All rights reserved. The ideas presented herein are the sole property of D'efekt.